My Pick:
Search By Tag:
My Crafternoons 5th Birthday!
We are DELIGHTED to be celebrating a special milestone in late 2019... it's our 5th Birthday!

Time FLIES when you're having fun, and we've been running monthly creative workshops around the Greater Hamilton region for a whopping 5 YEARS  - crazy!

Since our first ever pom-pom bouquet workshop in August 2013 we've held over 50 monthly workshops.

From making DIY projects like wreaths and terrariums to honing creative skills like crochet and painting, we've been connecting lovely locals, creative types and makers. We've hand-made gifts and whipped up bespoke homewares, we've even shook our own cocktails and fired our own pizzas. Most have only ran once, and a couple have been so well-loved we've put a new twist on them and brought them to the masses again - check out the full list HERE!

It's been BLOODY WONDERFUL, and it's time we celebrated with a Birthday-themed crafty get-together!

We're taking over the lovely Jack & Jude's for a couple of hours of sociable creativity on Sunday 22nd September, 3-5pm.

🎉 You can join in with a number of simultaneous crafts including making pom-pom bouquets and garlands (back to our roots!), learning crochet, pinata-making, or you can just come along to relax and enjoy the afternoon's festivities!
🎈 Come and socialise with other creative locals, previous workshop attendees and hosts, reminisce over the past 5 years of awesome workshops and have your say on future workshops you'd like to see us host.
🎊 Feel free to bring along (or wear) things made at Crafternoons and explore some of the crafty things we've created previously which we'll collate to admire!
🎂 Tickets are $20 which includes birthday cake, a selection of sweet treats from Jack & Jude's, a chai, tea and coffee station, and plenty of festive fun!
Book your ticket by Sat 21st at noon so we can make sure there's plenty of food, party bits and craft materials for everyone!
---> TRYBOOKING LINK

The future is BRIGHT and colourful for My Crafternoons,
so...
💜 Come and MAKE
❤️ Eat some CAKE
💛 Drink some TEA
💙 Celebrate with ME!

Can't wait! Stacey :) x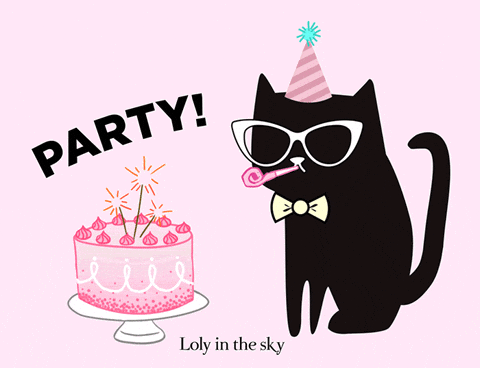 Please reload